Database Design
Do you or your organization have need for a specialized database? We specialize in Microsoft Access database design and creation. We can create an Access database taylored to your specific data requirements utilizing any or all of the following features:
Design of data structures in a relational database to fit your specific data requirements and business functions.
Import of data in other formats (dBase, Excell, etc.) into new database.
User friendly data entry / data display interface complete with automatic error checking.
Easy navigation between user forms.
Custom designed graphics.
User and group level security.
Multi-user simultaneous user access in a network environment.
Complex reports and forms linking together and summarizing varied types of information
Database replication between multiple servers
MS Access formats 2000, 2003 and 2007 (depending on what version of MS Access you have).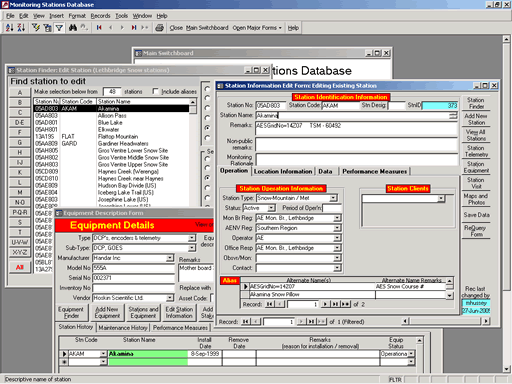 Contact Elegant Computing Productions Ltd. regarding your needs. Competitive rates!
---